RAMFAN combines high performance turbofan design with high strength polymers to create a line of rugged, portable turbo blowers. The UB-Line is ideal for general use, confined space, hazardous ventilation and delivers the highest airflow in their class. The double-wall, polyethylene casing is light-weight, corrosion and chemical resistant and handles the bumps and falls of any job site.
Powerful, compact size and lightweight
High pressure axial blower with ultra-quiet operation
Corrosion-proof, dent-resistant and virtually indestructible
IP55 rain tested switch enclosure
Double-walled UV resistant polyethylene housing
Thermal switch provides overheat protection
4.6m AC power cord
Quick-CoupleTM Reversible Canister
Detachable in seconds, the Quick-CoupleTM Canister with attached duct conveniently reverses from discharge to suction, making use and storage easier while protecting duct from rips and tears. Available with 4.6m or 7.6m of duct.
4.6m canister: 35.6h x 30.5w x 80d cm
7.6m canister: 35.6h x 30.5w x 105d cm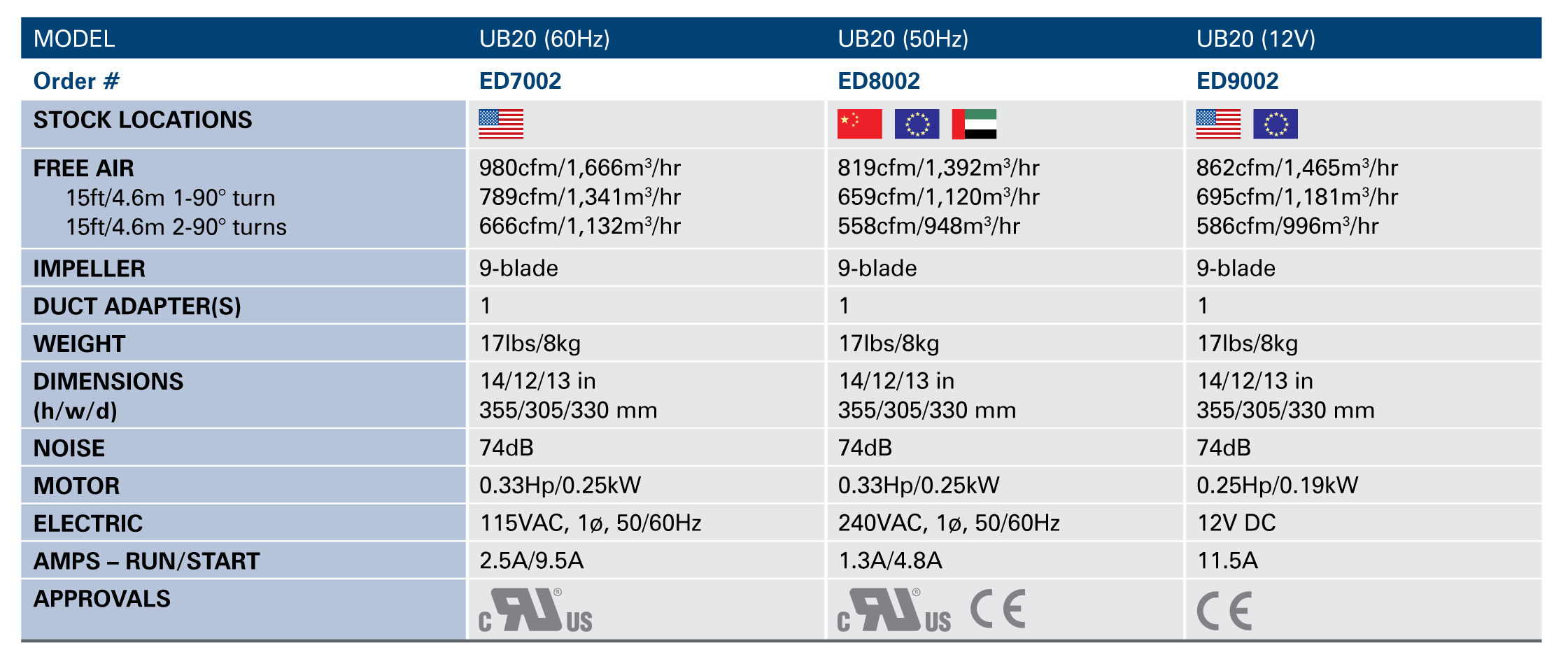 RFFSED8015 – 240v, 50Hz Blower + Quick Couple Canister with 4.6m of Duct
RFFSED8025 – 240v, 50Hz Blower + Quick Couple Canister with 7.6m of Duct